Coltons Point is a family owned and operated marina. When we went looking for a boat line that made sense for our customers and our business we looked for an organization with the same beliefs and values as our own. We chose Wellcraft boats because of their reputation for standing behind their product, their quality of craftsmanship, their innovative designs, and their commitment to provide their boats quickly and at a price that everyone can afford.
Wellcraft boats started, and continues to have a solid reputation for quality design and craftsmanship in the boat building industry. The management at Wellcraft impressed upon us that their desire is to build the best fishing and recreational boats available and to do it for a reasonable price. If you choose to buy a boat from the Wellcraft line you will receive the best service in the business.
Further, our Wellcraft boats are exclusively equipped at the factory with Yamaha Outboard Engines. The entire power train is built from Yamaha PowerMatched components. PowerMatched means your power system is 100% Yamaha, and protected for up to 3 years with the Powermatched Systems Limited Warranty.
We stand behind the Wellcraft line of boats and the Yamaha line of engines; we do so as authorized dealers for both. We truly believe that if you give us a chance when you are in the market to buy a boat you will be happy with the price and value that you receive from Wellcraft and the service you receive from Coltons Point Marina.
Simply put...better performance, more features, value added customer service...The combination of Wellcraft boats and Coltons Point Marina will provide the best value for the money you'll spend in the market today - Bar None.
Wellcraft Scarab Series
Go Big or Go Home! The Scarab Series is tournament class fishing coupled with legendary performance.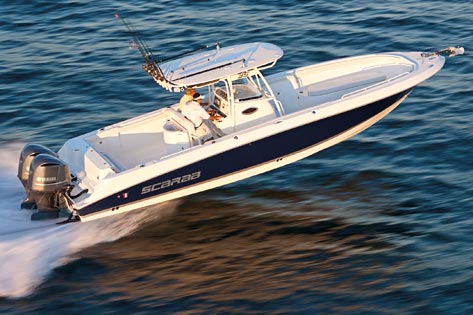 Wellcraft Coastal Series
Chase the big one, discover an island, head for the horizon line; it's all good in a Coastal.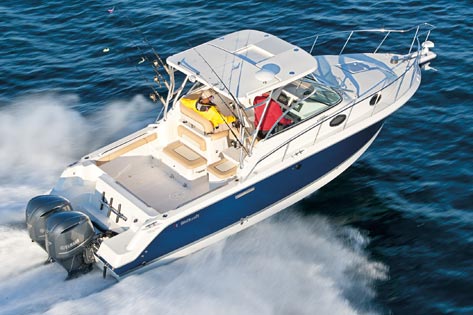 Wellcraft Fisherman Series
Grab your rods and hit the water in this stylish center console workhorse.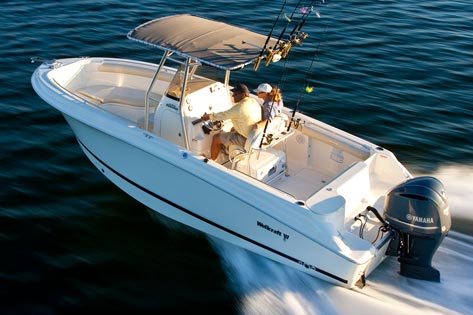 Wellcraft Sportsman Series
This is one versatile bow rider that's fit for fishing and family.